SmartView 360 Systems
By combining 3,4 or 6 cameras using advanced algorithms used for image stitching and image distortion correction our SmartView 360 Systems creates a seemless transition between cameras creating a perfect 2D Top View or 3D Panoramic Surround View. This eliminates all blind spots around the vehicle or machine. Multiple different viewing modes are available to optimally customize the systems to your specific requirements.
The SVEN 360 SmartView systems offer perfect visibility around the vehicle or machine. The 210-degree 1080p wide-angle lens cameras combined with the high resolution 7-inch or 10-inch screens ensure a crystal clear image. The calibration control algorithms combine the camera images into one perfect 2D top view or 3D panoramic surround view display, eliminating blind spots around the vehicle. The cameras, monitor, and calibration control units in these systems are all suitable for professional use in a harsh working environment.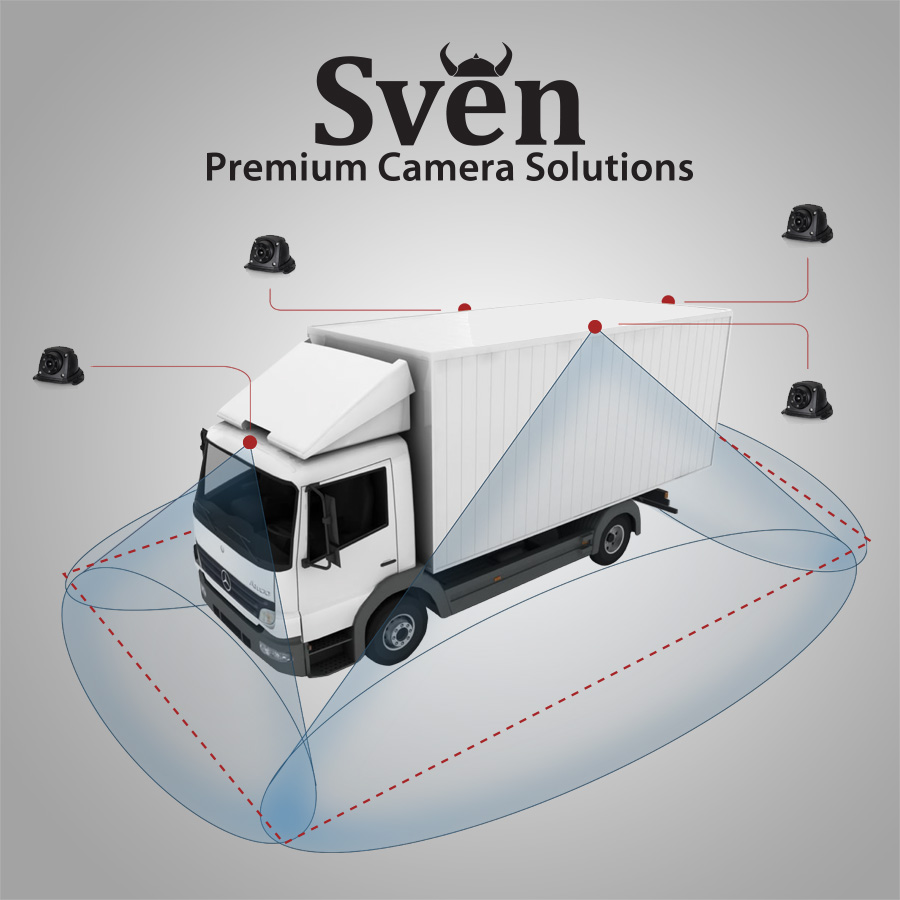 Specifications SV-AVM-4 SmartView 360

2D Top View & 3D Panoramic Surround View display views


Control box for easy automatic calibration with seamless transitions and image distortion correction


Optional manual calibration tool for optimal adjustability


Ability to upload a standard / saved calibration


Ability to upload your own vehicle image(2D)


7 inch HD LVDS automotive color display


Optionally available with 10inch HD color display


Touch screen control over Control Box(optional)


Multiple display modes


Trigger cables for automatic switching between display modes


1080p wide angle lens cameras


Wide viewing angles, high contrast and brightness


Automatic day / night switchover


DC 10 ~ 32V, supports both 12V and 24V systems


SD card recording option with 2 SD card slots (SD cards not included) with a storage capacity of 300 hours


Automatic calibration with special pattern calibration mats


Manual calibration tool (available for Windows)


Upload of standard preset calibration, only possible with identical camera positions 360° or 270° image